Directory of Services for

Survivors of Human Trafficking


A Guide to Resources in the San Francisco Bay Area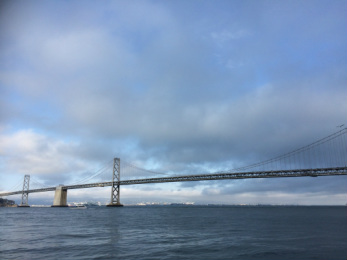 Copyright 2010 San Francisco Collaborative Against Human Trafficking




INTRODUCTION
Human trafficking is one of the most egregious violations of human rights. The San Francisco Bay Area is known to be one of the top destinations in California for human trafficking because of its ports and airports, rising immigrant population, and large industries that attract forced labor.
The San Francisco Collaborative Against Human Trafficking [SFCAHT] takes a victim-centered approach to combating human trafficking in the Bay Area and coordinates multiagency efforts to protect and assist trafficking survivors. Over the years, these efforts have been supported by California State Attorney General Kamala Harris, Lieutenant Governor Gavin Newsom, San Francisco Mayor Edwin Lee, the San Francisco Board of Supervisors, City departments, federal and state law enforcement, and community based service providers who are all committed to eradicating human trafficking and providing supportive services to survivors.
Empowering survivors by providing them with adequate resources has been a key priority in our victim centered anti-trafficking campaign. This directory provides and categorizes resources to connect survivors with services and to enable smooth collaboration between law enforcement and the agencies working on the survivors' behalf.
The
Directory of Services
is a preliminary step toward a coordinated response to the needs of human trafficking survivors . By highlighting the work conducted on behalf of survivors throughout the region, future efforts related to prevention, service provisions, and enforcement can encompass and enhance the dedicated work already in place.
DESCRIPTION OF THE DIRECTORY
The
Directory of Services
represents an important tool for community members, government agencies, law enforcement, and victim service providers, offering the means to make accurate and effective referrals to survivors.
The
Directory of Services
focuses on specialized services available to survivors of human trafficking throughout the Bay Area. Local agencies engaging in advocacy, policy reform, and technical assistance have also been included, as have local and regional coalitions against human trafficking.
The
Directory of Services was last updated in August 2015.
Although every effort has been made to include as many organizations as possible, programs in the community frequently change. Please contact us at
info@sfcaht.org
with any modifications, additions, or deletions to the services listed.
SFCAHT is committed to ending human trafficking through collaboration, education, outreach, advocacy, and supporting survivors of human trafficking. The Collaborative launched in January 2010 with a membership of over 20 agencies representing a broad array of nongovernmental organizations, government agencies, law enforcement agencies, service providers, educators, and community members.
Visit www.sfcaht.org for details, events, and ways to get involved.